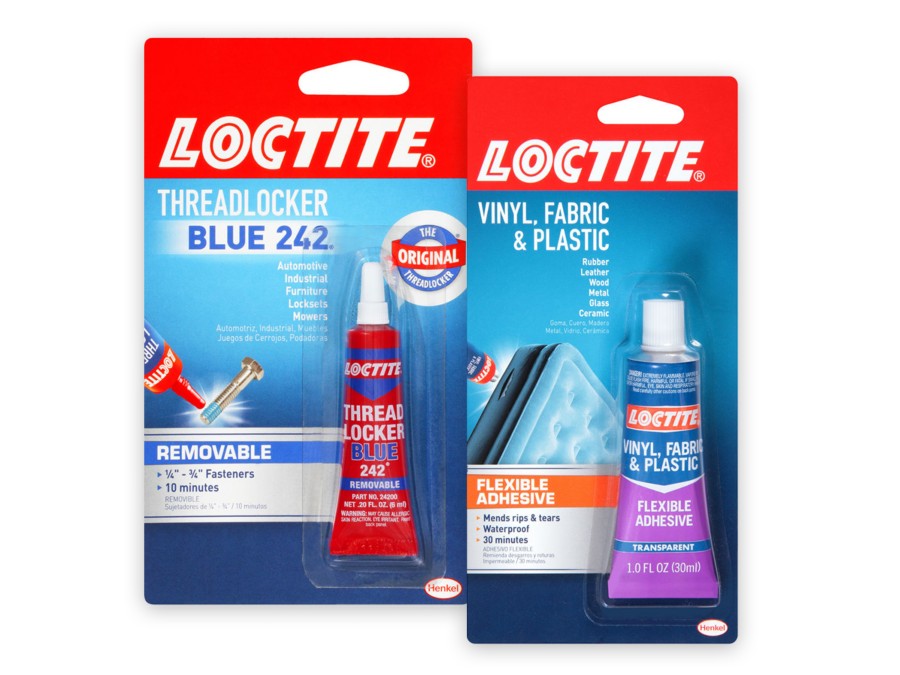 Specialty Glues
Designed for specific materials and projects
Secures nuts and bolts from accidental loosening. It protects threads from rust and corrosion and prevents loosening from shock and vibration.

Repairing a vinyl inflatable mattress, a raincoat or plumbing applications?
Custom-made adhesives include glues for glass, plastic, vinyl, fabric, plastics or plumber.

Here we expose some advice, tricks and tips that will help you get your home improvement, repairs or job done more quickly, more safely and with less stress.