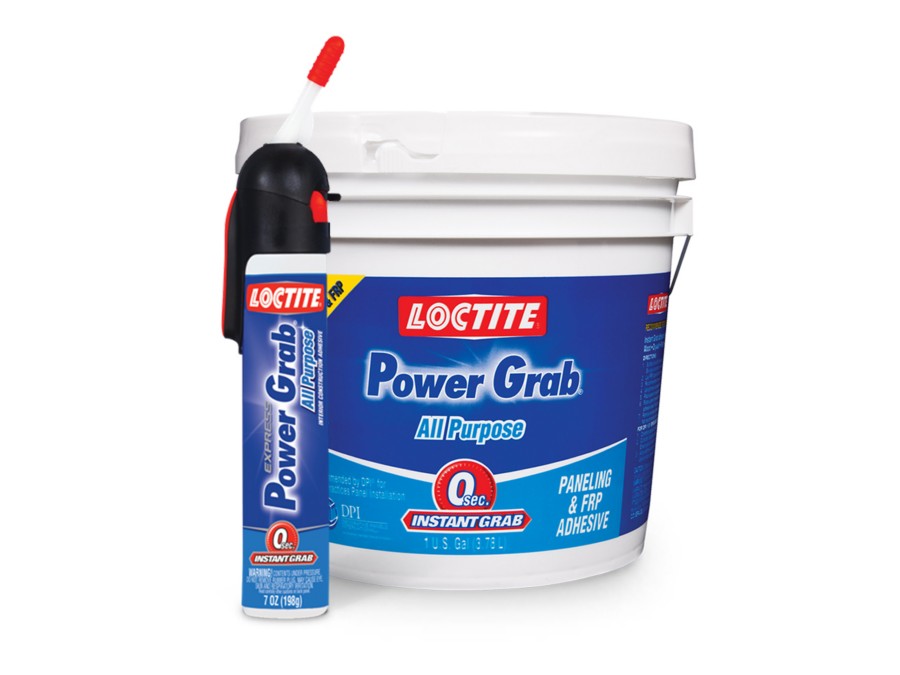 CONSTRUCTION ADHESIVES
Ideal for large to medium surfaces providing fast initial tack and the ability to fill gaps in interior and exterior applications
POWER GRAB® - Multipurpose products

A Greenguard® Certified construction adhesive of premium quality that provides high strength, gap-filling adhesive for both indoor and outdoor projects.
0 second instant grab ideal for precision alignment of surfaces.
A low odor formula that requires only soap and water to clean up. This makes it safe, easy to use and environmentally friendly.

POWER GRAB® - Project specific

Specifically-made adhesives to bond most bathroom and shower enclosures or bond paneling, drywall, molding, corkboard, ridged PVC and hardboard to a variety of surfaces.

PL® - Premium Performance

Most durable construction adhesive that remains 100% solid* after curing.
Can be applied directly to wet and frozen lumber

Exceptional holding power for a wide variety of building materials. Bridge minor gaps when bonding irregular surfaces.
Meets stringent state & federal VOC regulatory requirements

Subfloor & Deck Adhesive all weather features superior capabilities for heavy duty interior or exterior construction.
Will bridge minor gaps when bonding irregular surfaces and reduce squeaking and splitting.

PL® - Specialty Application

Custom-made formulas for specific materials such as mirror, brick, concrete, marble, granite, wood and paneling.

CONSTRUCTION ADHESIVES TIPS & TRICKS

Here we expose some advice, tricks and tips that will help you get your home improvement, repairs or job done more quickly, more safely and with less stress.