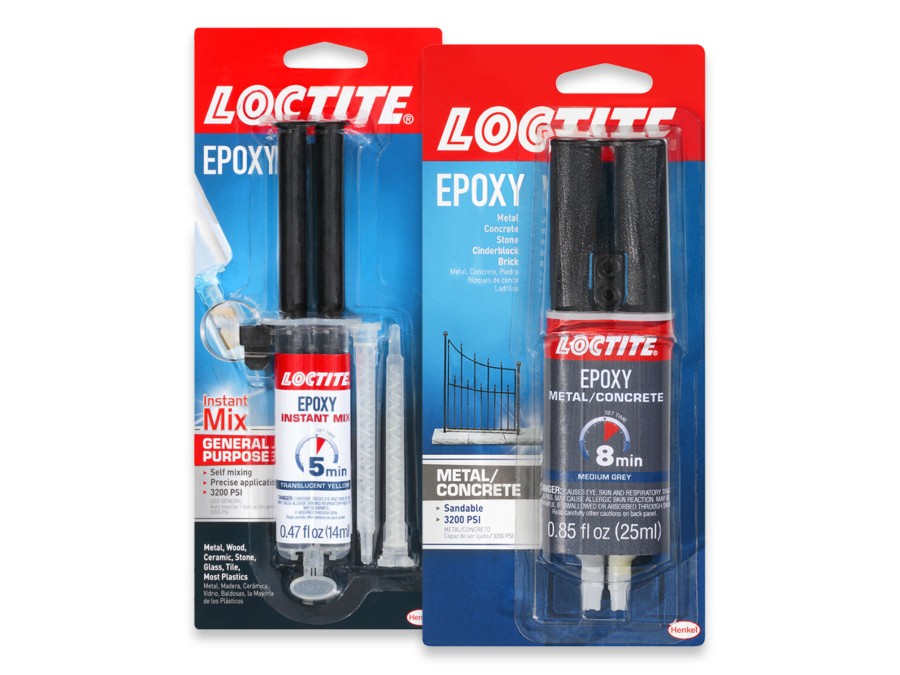 EPOXIES
Ideal for durable repairs and gap filling
Great for industry or crafting projects.
It can be used as a versatile gap filler, surface repairs and laminating. It can be tinted with earth pigments, cement or sand for color matching. Epoxies can also can be sanded and drilled.
Available in gel, silicone, instant or a modeling clay consistency that allows it to be shaped and formed as desired before curing begins.

Specially are formulated to bond and repair plastic, metal, concrete or can be applied and cured on surfaces exposed to water immersion.
Bonds substrates such as: PVC, polycarbonate, acrylic, ABS, FRP, Nylon™, Mylar™, Delrin, phenolic, aluminum and stainless steel.

A high strength builders formula that completes a project in 5- 10 minutes

Here we expose some advice, tricks and tips that will help you get your home improvement, repairs or job done more quickly, more safely and with less stress.